2019 Senior Tour Event Registration Opens March 4!
March 1, 2019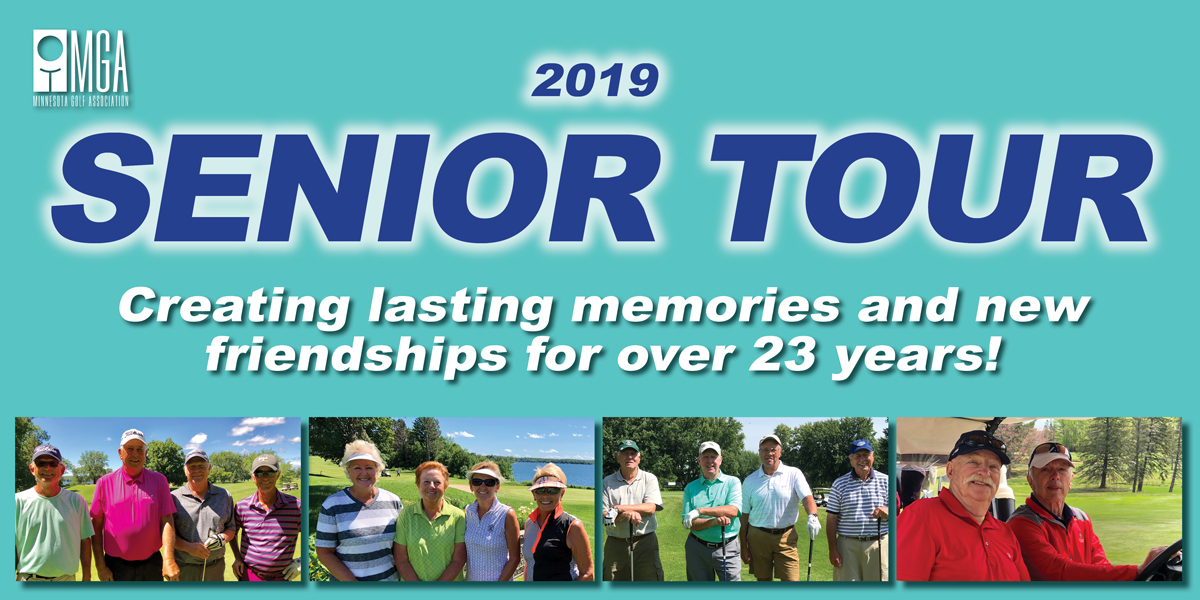 2019 Senior Tour Event Registration begins March 4 at 8:30 am! Remember, you must be a 2019 Senior Tour member to join this season's events.

CLICK HERE TO REGISTER FOR EVENTS

Below are a couple of reminders about registering for Senior Tour Events:
Event entry deadlines are 2 WEEKS before each event
All of our events are NOT filled on a first-come-first-serve basis, meaning, everyone has the same chance of playing in an event if it oversubscribes.
Any player signing up for an event AFTER PAIRINGS ARE RELEASED will have a $10 fee added to the event cost.
Entry fees will be fully refunded if the MGA Office is notified by 3:00 pm, THREE BUSINESS DAYS BEFORE an event.
Additionally, below is the event registration information for a couple MGA Championships you may be interested in:
If you have any troubles registering online, please feel free to contact Tone with any questions regarding the 2019 season (
tone@mngolf.org
or
952.345.3978
). You may also refer to our 2019 Senior Tour Handbook
(CLICK HERE)
or our FAQ page
(CLICK HERE)
for how to register.
We are looking forward to seeing everyone soon!