Belisle Rolls to Victory at MGA Players' Championship
August 19, 2020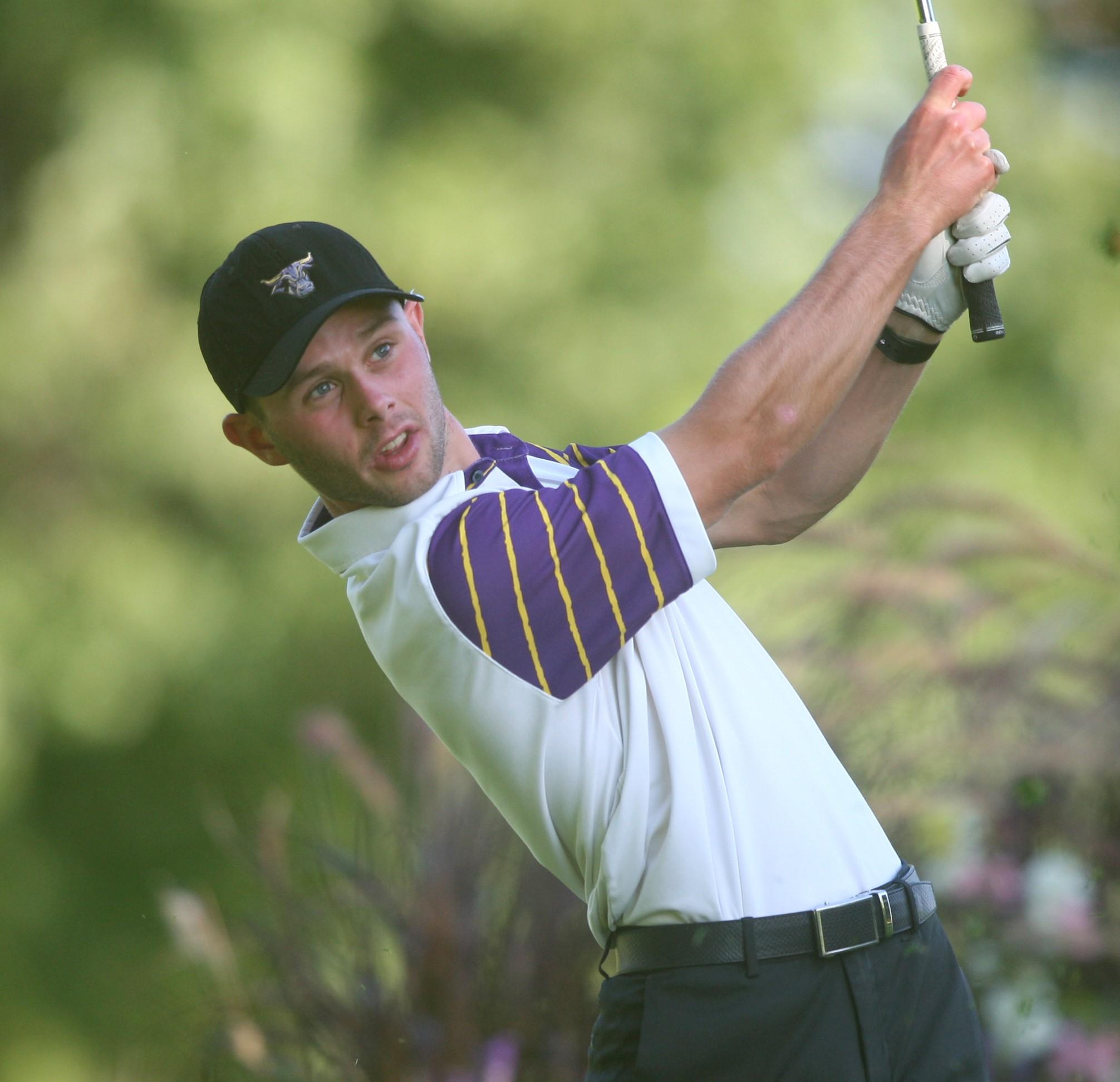 By Nick Hunter
nick@mngolf.org


HASTINGS, Minn. – With four match play victories to his credit to begin the 42nd Minnesota Golf Association Players' Championship at Hastings Golf Club, Cecil Belisle came across a quote stressing the importance of positivity and cultivating good thoughts prior to Wednesday's final two rounds.

"It was big. I was kind of antsy coming into today. I was anxious and nervous a little bit, which is good because it means you want it and you're hungry and determined," Belisle said, "But I was tired of feeling that way and knew if I brought the same mentality into today, I wasn't going to play that well. When I saw that last night, it just clicked."

Belisle's confidence was evident from his first tee shot early Wednesday as he defeated Peter Capouch, 5 and 3, to reach the final match against Ryan Conn where he would cruise to victory, 5 and 4, to earn his fourth win in the state.

Entering the week as the No. 16 seed in his first appearance at the championship, Belisle would play 95 holes during his six matches and led for a total of 92 of them.

"I guess you don't want to play me in match play," a sheepish Belisle said Wednesday. "I don't really make that many mistakes. I think I'm pretty consistent and I don't really hit it offline. Match play is a par game and a huge mental game. The mental game this week was pretty spot on.

"This is a confidence builder, but you need to keep your ego low and you've got to humble yourself. You have to come into the tournament wanting to win. It's fun to compete out there but I want to win. It's cool to finish in the top-4, but I want to win, it's why I'm here."

Belisle earned an exemption into this week's tournament following his top-10 finish at the MGA Amateur Championship a year ago at Somerby, and began the week with a victory over Bradley Wohlers before he got the better of fellow defending MGA Junior Boys' Co-Player of the Year Ian Simonich, 1-up. During the Round of 16, Belisle hung on to defeat University of St. Thomas golfer Matt Armstrong, 1-up.

During the quarterfinal round, Belisle pulled away from Shane Barnes to advance with a 4 and 2 victory before his win against Capouch early Wednesday. During the final match, Belisle struck first yet again with a birdie at the third before winning the next four holes to take a commanding 5-up lead.

Conn countered by winning the eighth and rolled in a 15-footer to narrow the margin heading to the final nine holes. A determined Belisle bounced right back with a birdie at the 10th and patiently waiting out the final match, clinching the championship with a par at the 14th to win, 5 and 4.

"I hit one bad drive on the front," Belisle said after his foot slipped during his tee shot at the eighth, leading to double-bogey. "Then my swing came back a little bit. Finding the middle of the green and relying on my putter was a good strategy. Just par them to death.

"[Conn] struggled a little bit during the final match, but I did what I needed to do. I know he didn't play his best, but he's a good player—he played at [University of Wisconsin], so you don't play Division I if you're not a good player. He turned it up and played pretty good on the back nine, but I could tell it wasn't his best."

With his win Wednesday, Belisle collects his first win in the state since he the Resorters last season. Playing in five Class AA state championships while at Red Wing High School, Belisle earned individual medalist honors twice and placed inside the top-3 in each of his other appearances.

Belisle will begin his sophomore year at Minnesota State University-Mankato, but still has four years of eligibility because he wasn't on the roster last season.

"I'm looking forward to different competition. Playing guys like Ben Sigel, Frankie [Capan], Angus [Flanagan], Lincoln [Johnson], who are all good Division I players, and getting a feel for that competition this summer will get me ready for playing at the next level."

Conn, who teamed up with Hunter Rebrovich to claim last year's MGA Amateur Four-Ball Championship at The Classic at Madden's, slipped past Mike Wangen to open the championship early Monday before birdying the final hole to defeat Robbie Kelley during the Round of 32.

He hung on to defeat Minnesota Public Golf Association Senior Public Links champion Tony Brown early Tuesday and sank a miraculous 50-footer for birdie on the final hole to complete the come-from-behind victory over Max Tylke during the quarterfinals.

Conn had the tall order of facing 2018 champion and six-time MGA Men's Player of the Year winner Sammy Schmitz during the semifinals early Wednesday, but Conn would take a 3-up lead through eight holes and cruised to victory, 3 and 1, to reach the finals for the first time.

"I had a great front nine this morning kind of lost some mojo at the end of my first match and I think it carried over into my second," Conn said Wednesday. "I didn't quite feel comfortable all day. My swing got away from me a tiny bit. I wasn't physically tired, but probably more mentally and the grind of playing against good players.

"I can take away a lot of positive. I feel like I got here without my best stuff and I'll take solace in that. If had hit it better, I could've been right there but that's the way golf goes. Hat's off to Cecil—he flushed it down the fairway every hole. He had a couple loose irons, but he was pretty much on a nice walk around the golf course today. If you watched him, other than a few bad shots all week, everything else was on the green. He was in the driver's seat all week."

Spring Hill Golf Club will play host to the 43rd MGA Players' Championship.