Carlson Goes Wire-to-Wire for Third MGA Senior Amateur Victory
September 18, 2020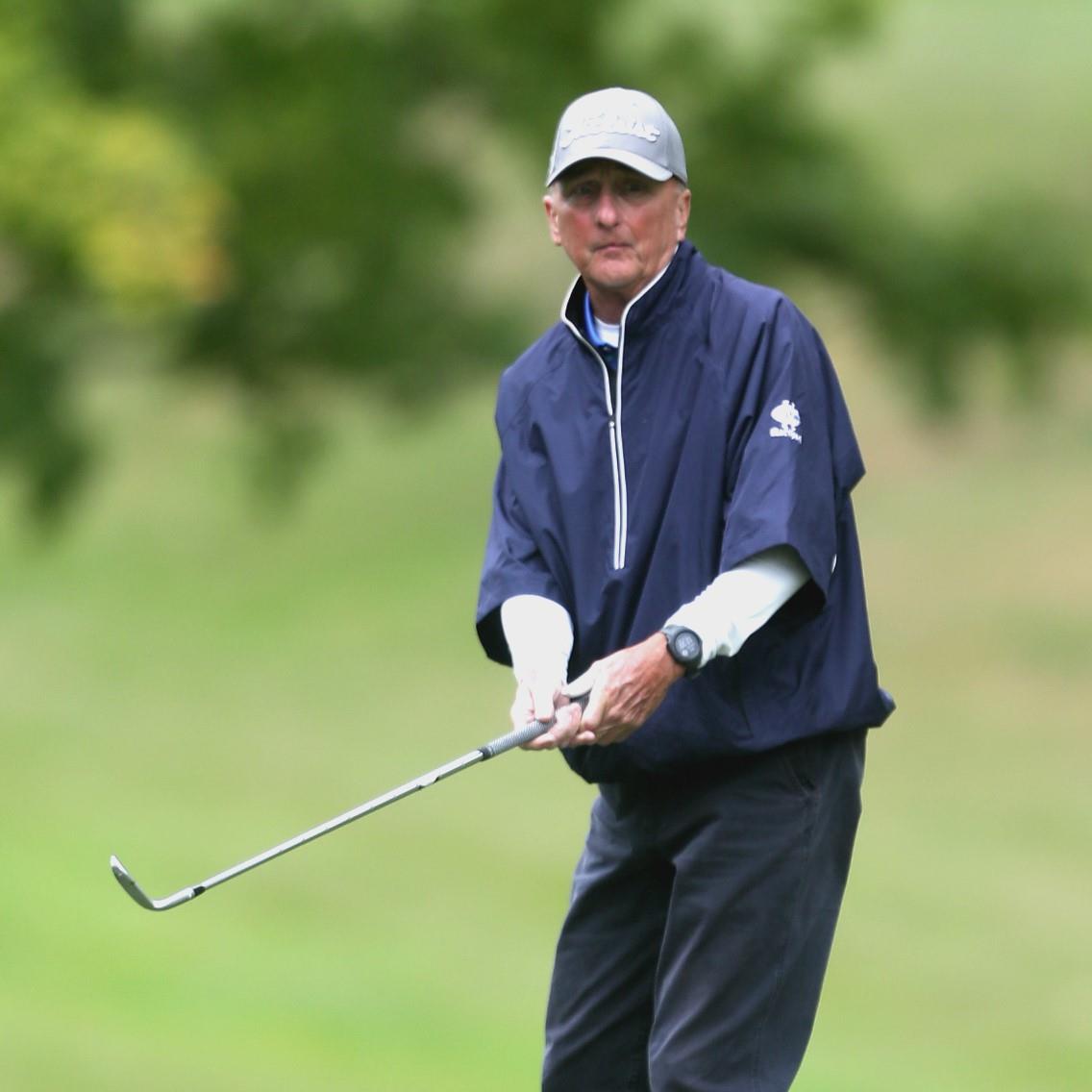 By Nick Hunter
nick@mngolf.org


MINNETRISTA, Minn. – Exactly 10 years since his last win at the Minnesota Golf Association Senior Amateur Championship, Leif Carlson entered this week's 99th edition of the championship at Burl Oaks Golf Club with modest expectations.

"I wasn't expecting to win, that's for sure," Carlson said Thursday. "To be at the age I'm at, I'm just happy to be alive. I felt like I was hitting the ball pretty good and I know this course pretty well."

The 67-year-old Carlson fired an opening-round 72 to share the early lead with John Anderson and Bob Neuberger before a round of 1-over 73 Wednesday put him atop the leaderboard Jay Gregory with 18 holes to play.

Helped by his precision on the putting surface this week, a steady Carlson turned in an impressive round for the third consecutive day Thursday, despite a stressful bogey on the final hole, shooting a final-round 73 to secure his third MGA Senior Amateur Championship win with a two-stroke victory over Steve Whittaker at 2-over 218.

"I putted really well this week and I hit my irons really solid," Carlson said. "To win 10 years since my last and still be competitive means a lot."

With his win Thursday, Carlson becomes the eighth player in tournament history to claim three victories, and the first player since Ron Clayton in 2007 to win both the 65-and-older Master Division as well as the overall championship.

Carlson quickly distanced himself during the front nine with three birdies and a bogey over his first seven holes Thursday. A bogey at the eighth put Carlson at even par for the championship, holding a four-stroke lead with nine holes to play.

The 2012 MGA Senior Men's Player of the year lost two strokes with a three-putt bogey at the 10th, while Whittaker rolled in a 25-footer for birdie, but Carlson responded by tucking in his birdie opportunity from 15 feet at the 11th.

Making a crucial up-and-down to save par at the 13th after finding both a fairway and greenside bunker, Carlson's lead was trimmed to two once again at the 14th when trouble off the tee led to his fourth bogey of the round.

Carrying a two-stroke lead to the final hole, Carlson narrowly avoided disaster after his tee shot plugged in the penalty area right of the 18th fairway. After a drop, Carlson's third was clipped by trees and fell well short of the green. A spectacular recovery stopped eight feet from the hole before Carlson sank his bogey putt, while Whittaker three-putted for bogey to finish two shots back.

"I was just trying to hit a driver solid. If I would've done that, the water really isn't it play. I pushed it and didn't hit it solid," Carlson said of the late-round drama Thursday. "It flew the water but it was six inches from being over the [penalty area]. My best option was to go straight back. I thought I hit a good shot, but it caught the top of the tree and dropped straight down."

Carlson's win Thursday is his first since he teamed up with Greg Murphy to win the MGA Senior Amateur Four-Ball Championship on the same course in 2017. Carlson's first state win came at the Minnesota Public Golf Association Four-Ball Championship with Murphy in 2003.

He claimed his first MGA Senior Amateur win in 2008 at Woodhill Country Club and added a second two years later at The Minikahda Club. Carlson and Murphy won their second title together at the MGA Senior Amateur Four-Ball at St. Cloud Country Club in 2015.

Whittaker's final round Thursday, which included one birdie and a three-putt bogey at the 18th, gave the 67-year-old a second-place finish at 4-over 220 for his best performance at the event since he tied for third in 2017 at Island View Golf Club.

"I hit 16 greens today—you can't complain about that. And I had no three-putts until the 18th hole. Keeping it play here is important; it's not super long, but you have to be a good putter. We talked when we played a practice round and I thought the best putter is going to win this tournament, and he did. Leif putted great.

"Leif is a good friend and I was really happy to see him play so well. I went out and tried to do my best. I wasn't playing Leif—I was playing the golf course today. I was really relaxed and really at peace. I went out and had a good time."

Whittaker was searcing for his first state championship since the 2016 MGA Senior Players' Championship, when he defeated John Anderson at Wayzata Country Club. He won a pair of senior titles in 2010 at the Twin Cities Senior and the Minnesota Senior Open before his win at the MGA Senior Amateur a year later.

Whittaker claimed his first Senior Players' Championship win over Tom Ryan at Island View in 2013, and became the one of the oldest players to earn medalist honors at the Minnesota Public Golf Association Mid Public Links Championship in 2015 at the age of 62.

On Thursday, Whittaker entered the final round three shots behind Gregory and Carlson, patiently carding nine straight pars to begin the round before dropping a 25-footer for birdie at the 10th to pull within two shots of Carlson's lead.

Finding the sand at the par-4 14th, Whittaker made a sensational up-and-down to save par to stay within striking distance of Carlson. With a bogey at the 18th for the second straight day, Whittaker would post a final-round 72 to finish two shots back of Carlson.

"I keep a simple philosophy of trying to do my best. It's been a hard year physically because I have a pinched nerve," Whittaker said. "I've done everything imaginable, but today it didn't bother me at all. I've been really inconsistent—I had a really good start to the year, but then this flared up. I'll enjoy this while I can."

Earlier this season, Whittaker finished tied for fourth at the MPGA Mid Public Links Championship at Valleywood Golf Course before his second-place finish at the MPGA Senior Public Links Championship at Rum River Hills Golf Club, three shots behind Tony Brown after shooting a final-round 69.

Last week, Whittaker finished fourth in the Senior Division of the MGA Four-Ball Championship with partner John Spreiter.

Recovering from a rocky front nine Thursday, Gregory played his final nine holes in 1-under to post a final-round 76 to finish in third place at 5-over 221. Mark Knutson, winner in 2012 at Northland Country Club, posted one of two rounds below par Thursday to finish tied for fourth with Anderson at 7-over 223.