Senior Tour Performance Points
August 13, 2019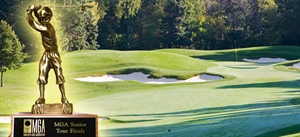 We are winding down the season and gearing up for the 2019 Senior Tour Finals at North Oaks Golf Club and the 3rd Annual Senior Tour Cup Matches with the Wisconsin State Golf Association Senior Tour. You may have some questions about Overall Performance Points Standings and how qualification works for our two final events of the season...
Where to find Senior Tour Finals
Overall Performance Points Standings
Senior Tour homepage: https://www.mngolf.org/SeniorTour
*Just go to the schedule grid in the middle of the page. Select your section from the Section filter at the top of the right hand side of the grid and then click on the Points link(s) found right under the Year filter on the left hand side of the grid to change the view from Events to Points. You can click on the name or point total to open up a pop-up box showing the breakdown of points that were awarded going into the total.

Where to find MGA/WSGA Cup Matches
Overall Performance Points Standings
The Link is located in the blue sidebar - SENIOR TOUR In this Section located on the right side of the Senior Tour homepage.
Here is a direct link to the MGA/WSGA Cup Match Standings:
https://www.mngolf.org/SeniorTour/WisconsinCup

How do the performance points qualify a player for the Senior Tour Finals and/or MGA-WSGA Cup Matches?
See pages 3 & 4 of the 2019 Senior Tour Handbook:
https://www.mngolf.org/Res/2019%20Sr%20Tour%20Handbook.pdf
Let us know if you have any questions!