What a Fun Day at North Oaks!
September 14, 2018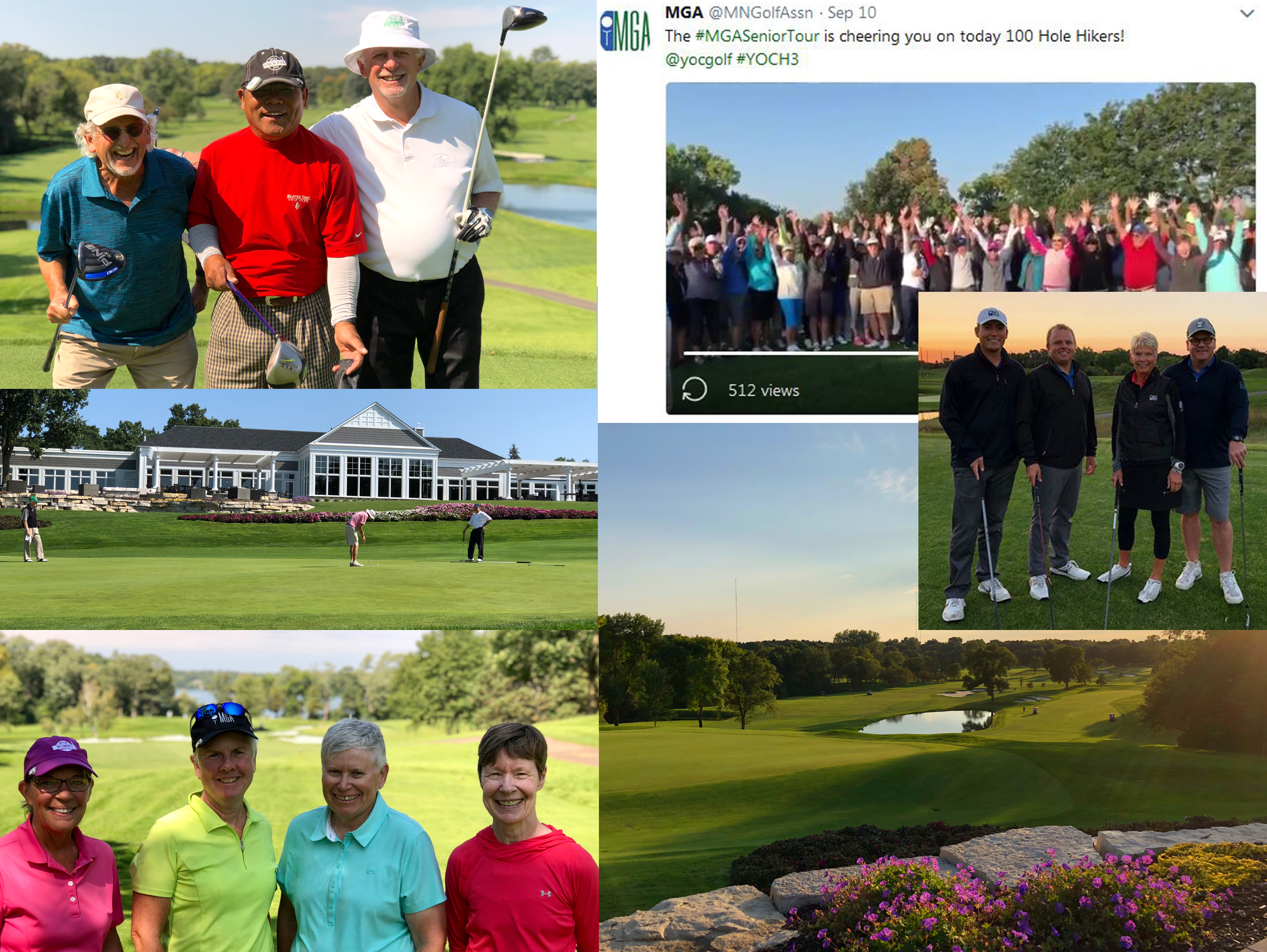 We had a beautiful day at North Oaks Golf Club for our final regular season events! The Super Senior and Women's sections played in the morning with an All Section Individual event with the Northern, Southern, Eastern and Western sections in the afternoon. We also had some female guest golfers trying out the Senior Tour for the first time and maybe they will be interested in joining next year.

On that same day, Joel, Tone and Barb from our Senior Tour family took part in the Youth on Course 100 Hole Hike. They started at 6:00 a.m. and finished at 6:00 p.m. raising a total of $5,585 including generous donations made with online donations and day of donations made by Senior Tour players at North Oaks. The hikers loved the video we made cheering them on! They walked a total of 21 miles (50,000 steps) and Tone played his one ball all day...impressive! Youth on Course is a tremendous program. It would be great for any of your grandchildren or other young players in your life to be a part of. Take a look at the Youth On Course homepage under the Junior section at mngolf.org for more information.

With our final regular season wrapped up, qualifiers and alternates have been announced for the Senior Tour Finals at Somerset Country Club on September 24 and the Senior Tour Cup Matches with the Wisconsin State Golf Association on October 1&2 at Wild Rock Golf Club in the Wisconsin Dells. Congratulations to those who have qualified. Links to the list of qualifiers and alternates are posted to the Senior Tour homepage.

Finally, thanks to everyone who played in the Senior Tour this year. You the players are what make this program so great! We're proud of the Senior Tour program here at the MGA and are also looking to keep it the best it can be. We'll be sending out a survey asking for your feedback via an email in Fall.

Keep checking back to our Senior Tour homepage as we'll have live scoring at the Finals and the Cup Matches!