Edward Manderville, 1932-2020
November 30, 2020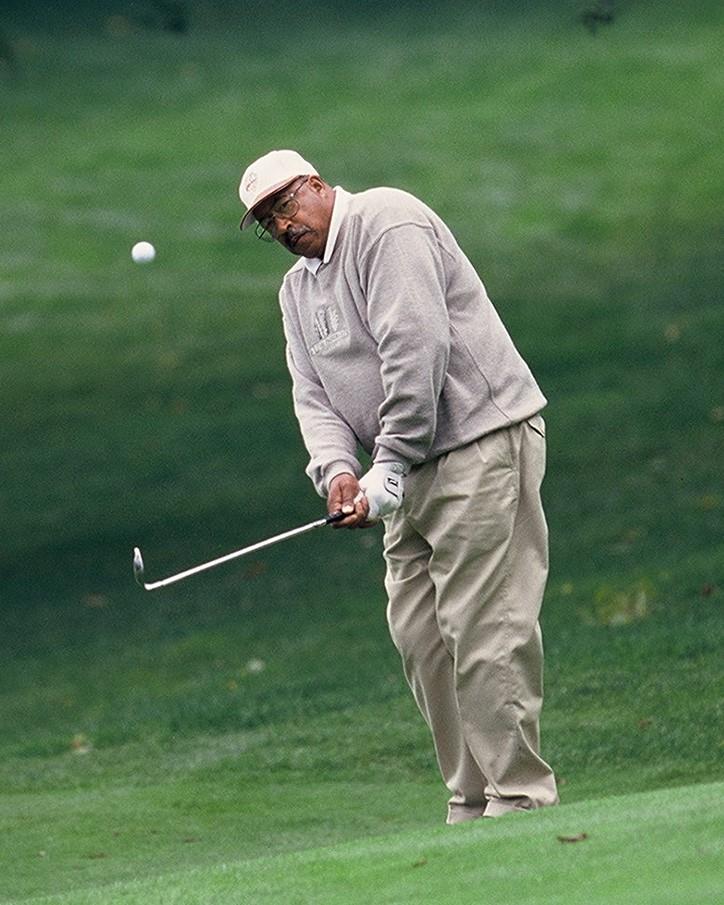 Edward "Eddie" Manderville, 88, of Minneapolis, passed away November 19.

Manderville, a talented athlete who didn't take up golf until his late 20s, was a renowned competitive golfer, teacher of the game, gambler and ground-breaker, as he is credited with integrating the Theodore Wirth men's golf club at a time when African-American golfers were excluded from membership at most golf clubs in the Twin Cities.

During his decades-long passion for the game, Manderville amassed 11 hole-in-ones, including back-to-back aces at the 7th and 8th holes at the Wirth Par-3 course in 2013, a feat which garnered a profile in the African American Golfers Digest magazine.

Known as "Fast Eddie," he was a first-class hustler – most of his golf rounds included a money game — undoubtedly earning the moniker for the speed in which he separated his fellow golfers from their cash. Equally true, he may have been tagged with the nickname for the speed with which he dispatched opponents as a two-time Minnesota State Welterweight boxing champion.

Manderville established the WPA at Wirth, the Wirth Putting Association, a weekly putting game where the stake was wagered in quarters. All the better for the racket which was raised when pockets full of two bits were jangled to distract golfers sweating over short putts.

Manderville was no stranger to the winner's circle having won the 1972 Gross Invitational with his first sub-par round in competition, a 2-under 69; the 1983 MPGA Senior Public Links Championship; and the 1987 MGA Senior Amateur Four-Ball Championship's senior division title with partner Dick Bolin. During this period Manderville qualified and played in the U.S. Senior Open (1986), and the U.S. Senior Amateur (1991), he finished runner-up five out of six years at the Upper Midwest Bronze Amateur (1985-1991), and he won on the MGA Senior Tour (1998).

Elected to the MGA Board of Directors in 1990, Manderville would serve three 3-year terms, retiring from the board in 1999. During the 1990s, he served on the MGA Mixed Amateur Team Championship Committee and as chair of the MGA/PGA Cup Matches in 1997. He recently retired as an MGA rules official after two decades of volunteer service in 2018.

Manderville spent 20 years as a Minneapolis building inspector, and served as executive director for Neighborhood Housing Services working tirelessly to reinvest in low-to-moderate income housing in the Northside. He also found the time to teach the game at the Anwatin School, according to an MPRB newsletter article. He is survived by his spouse of 60 years, Lorraine, and a daughter, Shauntel. Details regarding a memorial service have yet to be published. Memorials can be sent to the Fairway Foundation, P.O. Box 80658, Minneapolis, Minn., 55408.

To read Patrick Reusse's November 28 column in the Star Tribune, "Shorty, Fast Eddie and putting for quarters – lots of them," click here.