2019 Senior Tour Reminders!
January 15, 2019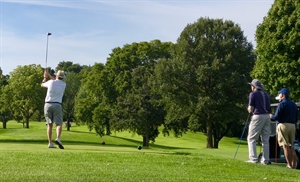 Have you seen the 2019 Senior Tour schedule? You may view the 2019 schedule on our main homepage (CLICK HERE) or you may download a PDF of the schedule to print by CLICKING HERE!

Gross Section:

Golfers in this section will play at the same sites as Super Seniors on a variety of weekdays. Gross section players will compete in gross competition and play from a longer set of tees (6300 – 6500 yards when the course allows). Additionally, there will only be one flight of competition for players 55 and older.

All-Section Event Eligibility:

All-Section events (Team Events, 18-Hole Individuals and Section Cup) are open to members of the following Senior Tour memberships: Eastern, Western, Southern, Northern, Women and Dual-Members.

NOTE: Gross and Super Senior members will need to join as a DUAL member to be eligible for All-Section events.

Senior Tour Section Cup Format!

The format of the Section Cup Challenge will now be individual matches. Golfers will compete in four 9-hole net matches against a golfer of a similar playing ability. During the match, players will accumulate points after the completion of each hole: win hole = 1 point, tie = 0.5 points, lost hole = 0 points. The player who accumulates the most points in a match will earn an additional three points—meaning, the maximum number of points a player can receive in a match is 12.

After 36-holes, a player's four match point total will be reflected on the tournament's overall leaderboard.The top two players (one senior and master) from each section will then be selected to represent their section in a four-hole shootout.The winner of the shootout will determine the Section Cup Challenge.

Super Senior and Gross Section Schedule Complete!

Fox Hollow Golf Club will host a Super Senior and Gross Section event on Tuesday, July 16 at 9:00 am. The 2019 schedule is complete!

Membership registration opens February 4!

Mark your calendars! Senior Tour membership begins February 4!
Event registration will begin on March 4 at 8:30 am.