2019 Senior Tour Membership Registration Begins February 4!
January 31, 2019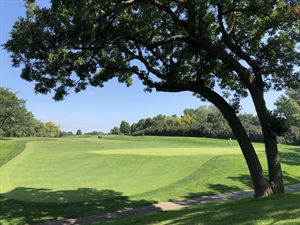 CLICK HERE TO REGISTER FOR MEMBERSHIP
Make sure to login/register on the top right of the webpage to proceed to checkout.
Below are a few items regarding our 2019 memberships:
The Gross Section is for players who are interested in playing gross only competition from a longer set of tees. This section will play on a variety of weekdays except for Monday.
Eastern, Western, Southern, Northern, Women's and Super Senior Section players will compete in gross and net competition like seasons prior. Gross and net competition will also be used for our All-Section 18-hole individuals and Team Events.
Dual-Memberships will be available for the 2019 season. This means that a player can join the Gross or Super Senior section, in addition to one of the regional sections.
To be eligible to compete in our 2019 All-Section events (18-hole individuals, Team Events, Section Cup), a player must be a member of one of the following sections: Eastern, Western, Southern, Northern or Women's.

Super Senior or Gross only section players will not be eligible for All-Section events, meaning these players must join a Dual Membership to participate in these events.

Senior Tour Finals spots will be awarded to every section of the 2019 season.
Please feel free to contact Tone with any questions regarding the 2019 season (
tone@mngolf.org
or
952.345.3978
). You may also refer to our 2019 Senior Tour Handbook
(CLICK HERE)
or our FAQ page
(CLICK HERE)
for how to register.